Educational methods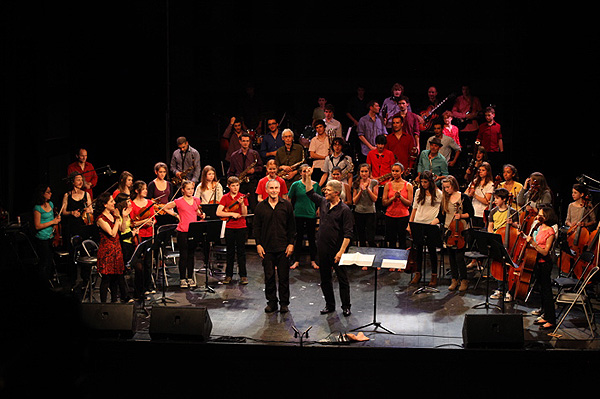 ©Sylvain Guitz
In preparation for the performance, several teaching methods are used:
Introduction to «Soundpainting» a multi-disciplinary sign language for live composition.
For larger projects, Walter Thompson, the creator of Soundpainting may intervene to teach the language and to «Soundpaint» the final concert/performance.
Work on existing PB compositions.
New music may be written and adapted especially for the students and the instrumentation of the group.
Work on the relationship between music and dance, interaction between sound and movement, choreography, improvisation.
Download the Trans'Arts schools brochure (in french)
Accédez au FORUM pédagogique du PEE BEE